What's a Good Interest Rate on a Used Car?
Purchasing a car can be extremely overwhelming. It's one of those things that they don't teach you in school, but you really wish they did. Researching the ins and outs of car loans is a solid starting point before walking into a dealership.
Brand New or Used?
While there are benefits to purchasing a new vehicle, it's not always an option. Used cars sometimes get a bad reputation, but in the world of car loans, they can sometimes work in your favor.
Brand-new cars typically lose about 20% of their value within the first year of leasing them, so if you're in a bind (or looking to save money), a used car may be the best option so that someone else takes that 20% depreciation. Furthermore, the length of time on a used car loan is always going to be shorter than the length for a new car. So, even if your monthly payment may seem higher with a used car, your total payment over the terms of the loan will be less, thus a lesser net loss, but a higher value of the vehicle.
Interest Rates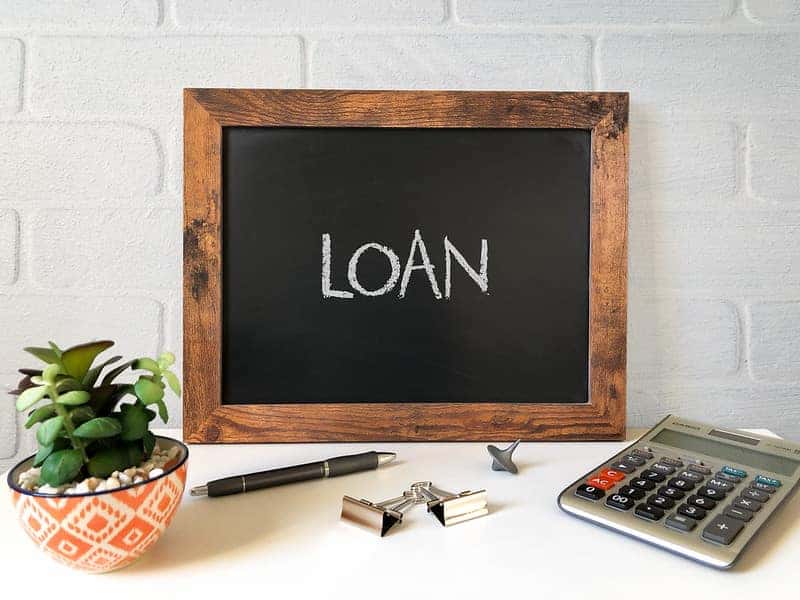 Image via Flickr by GotCredit
Currently, the average interest rates on a used car are as follows:
| | |
| --- | --- |
| Length of Loan | Average Interest Rate |
| 36 months | 4.11% |
| 48 months | 4.18% |
| 60 months | 3.98% |
| 72 months | 3.65% |

These average interest rates don't always sit well with everyone. Fear not — there are certain things you can do to attain a better interest rate.
Ways To Get a Better Interest Rate
Here are some approaches you can take to obtain a better interest rate:
Improve Your Credit Score 
First and foremost, you can work to improve your credit score. This can sometimes take longer than intended, but it can drastically improve your score. Start by paying down your debt, which will boost your score fairly quickly. Increase your credit limit and continue to pay all bills on time. If you are making payments consistently, the lender will see that you're trying to keep up and maintain your payments. It's also a good idea to make sure that you view your entire credit report. This way, you can check for errors and see if anything is showing up that shouldn't be.
The better your score, the cheaper the loan will be. If you have a poor score or no credit at all, don't worry. It's still possible to obtain a loan; you just might have a higher interest rate. Try to pay down your credit card balances, make payments on time consistently, and don't open or close any accounts to try to boost your score.
If you have a lower credit score but don't necessarily have the time to improve it, there are a few things you can do. Start by choosing a less expensive vehicle. It might put a damper on your mood at first, but in the long run, being able to pay your monthly payments on time will improve your credit. This way, you can get that luxury model the next time.
Trading in a vehicle is another idea to assist you in financing your next one. Depending on the condition of your current vehicle, its trade-in value can be seen as another form of a down payment.
Put More Money Down 
Another way to work on getting a better interest rate is to put more money toward the down payment. If this isn't something you can do right away, measure your options to see if that car can wait until you secure more funds to put down. This can also assist you if you have a lower credit score. The more money you put down, the less you'll need to borrow, lowering your loan amount and interest rate.
Get a Cosigner
A cosigner is another option that can help you get a better interest rate and loan terms. However, don't just pick anyone willing. The cosigner should be someone who has good credit, is responsible, and understands that your ability or inability to pay your monthly payments will impact their own credit score. Try choosing someone strict and efficient with their money so that you can learn a thing or two.
Shop Around
Don't allow yourself to get pressured into agreeing to the first loan you find. Just like shopping for a car, you should shop for a loan. There are many options out there, and one is sure to be best suited for you and your lifestyle. An important thing to note when looking around is to give yourself a set window, so your credit score doesn't take too big of a hit.
Every time you inquire about a loan, your credit score is affected. If you limit the window as to when you apply for credit applications and let lenders check your score, you lessen the damage.
Where To Go for a Loan
You can apply for a loan from multiple lenders, including: 
Credit Unions
Credit unions are a great source of funding for vehicles, especially if you have good credit. However, applying for a loan through a credit union can be a timely endeavor. This can be both good and bad, depending on your situation. If you're trying to improve your credit score, you can use this time to make payments, pay off your debt, and get a bigger limit to show that you're making an effort. It can be a letdown if you already have great credit and want to get a good interest rate and loan immediately.
Your Bank
Banks are more constrained with their lending decisions but will take a look at your banking history before deciding. If you have an existing relationship with your bank, this may be an excellent option for you as they know your financial story firsthand.
The Dealership
Another way to get a car loan is directly through the dealership or the financial lender that is associated with the dealership. With this type of loan, the dealer really does all the work for you. They submit your score to multiple lenders and compare terms and rates to get you the best option. Plus, the dealership wants your business, so they will go the extra mile to help you secure a loan.
Finding a car that fits you and your needs can be a daunting but exciting task. Figuring out how you're paying for it can really put a damper on that excitement, though. Do your own research and find out exactly what you want, then visit a dealership that makes it that much easier for you.