Bad Credit Car Loans | Guaranteed Approval in Youngstown, Ohio
Your credit score might just look like a three-digit number, but it carries a lot of power. At #1 Cochran Youngstown, we look past the number and see the person. Whether you're just starting to build credit or you've had some bumps along the way, there is nothing we won't work with. We provide guaranteed credit approvals no matter your credit score. Not only does it allow us to work with everyone, but it also allows you a chance to rebuild your credit. Give us a call or stop by today and get back on the road. 
No Hassle Loans for Bad Credit
Not everyone has perfect credit, but almost everyone needs a car. Just because you've had a few missteps doesn't mean you don't deserve to get a loan to help you secure reliable transportation. Our finance team at #1 Cochran wants to work with you and show you our options for bad credit or no credit financing. 
We want to make it easy for you to get into the car you've always wanted, so we can set you up with a financing plan that has a payment schedule that fits your budget and that you feel comfortable with. Our dedicated team has cultivated relationships with many lenders, so even if you have been denied a loan in the past, fill out a pre-approval application and let our team at #1 Cochran Youngstown help you turn things around. It's never too late to get started.
What Is A Bad Credit Auto Loan?
#1 Cochran proudly provides drivers of the Youngstown area who have poor credit with several financing options. Our bad credit car loans are similar to regular auto loans but have some adjustments based on your credit history. A subprime loan often has a higher interest rate, and even though this is not always ideal, it makes it possible for you to drive away in a new car and get on the road to better credit. 
Common Credit Issues
If you run into financial trouble, it should not keep you from getting into the car or truck that you need. Some of the more common credit issues include:
Forgotten or late payments:

One or two late or forgotten payments are not the end of the world, but if you neglect to make payments regularly, it will affect your credit.

First-time loans:

Loans aren't inherently bad for your credit score, but when you take one out, your score may be affected for the short term until you pay the loan back or begin making regular payments.

Foreclosure:

If you have recently lost your home to foreclosure, it will show on your credit report. We are willing to work with you to help get you into a vehicle and help rebuild your credit. 
If you find yourself in one of these situations, don't worry. Talk to one of our finance experts and find out what we can do to get you into your next vehicle.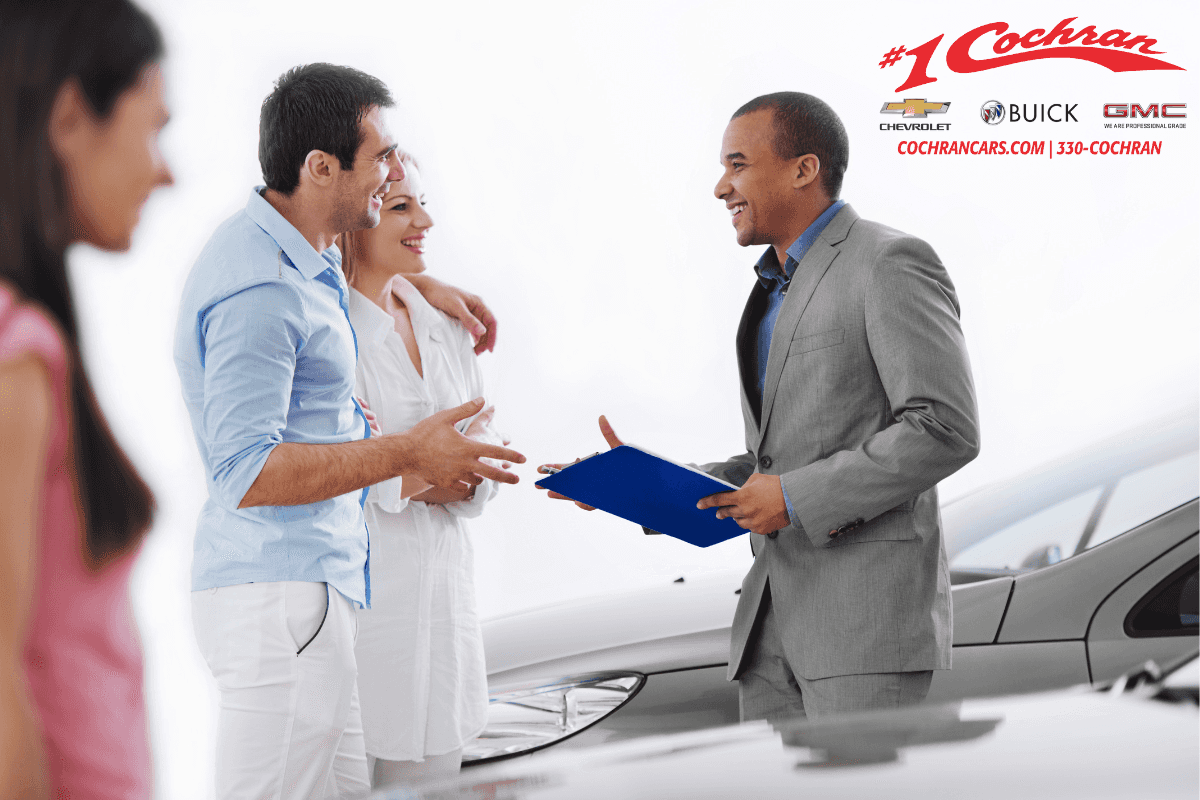 We work with the best financial institutions, which allows us at #1 Cochran Youngstown to guarantee approval. The process is quick and simple — all you need to do is:
Fill out the pre-approval application: 

This is a quick online application that asks a few questions about you. It doesn't have any impact on your credit, and we don't ask for your Social Security number.

Schedule a time to meet with a finance expert:

Once you fill out the pre-approval form, one of our guest relations specialists will contact you to set up a time to meet. At this time, we will ask for additional information, including a full credit application.

Come to #1 Cochran Youngstown:

At your appointment with our finance team, we will go over your financing options and have someone from our sales team show you our new and used inventory. You can pick out a vehicle, take it for a test drive, and set up the financing once you decide which one you want.

Make payments: 

The key to success is making your payments on time. If you make them each month and make them on time, you'll see your credit score go up.
Tips For Buying A Car With Bad Credit
If you know you have bad credit, there are some steps you can take before starting the car-buying process. First, get a copy of your credit report from one of the national reporting agencies. Check to make sure everything is accurate, and request changes or updates if needed. Once you know what's on the report, you can start working to improve your score with these tips:
Use an Auto Financing Calculator
An auto financing calculator will help you determine what you can afford to pay and offer a better understanding of how your auto loan will work. The auto financing calculator tool at #1 Cochran Youngstown will help you determine your budget so you can shop for vehicles that you know you can afford. Our selection will make it easy to find all the features and equipment you want.
Understand Auto Lending Terms 
As you do your research, you'll come across several terms, including:
APR:

This stands for annual percentage rate. This is the interest rate that will be charged on the loan amount. The APR will affect your monthly payment.

Monthly payment: 

Your monthly payment consists of the principal and the interest rate.

Loan terms:

The loan term is the length of the loan. A longer term will lower your monthly payment but increase the amount you pay over time. A shorter term will increase your monthly payments, but you'll end up paying less over the life of the loan.
Save Up so You Can Make a Down Payment 
If you save some money before you start car shopping and have a good down payment, it can help you in the qualification process. A down payment will also help you lower your monthly payments because you'll have to borrow less money to cover the cost of the vehicle.
Car Loans for Bad Credit in Youngstown, Ohio
If you are in the Youngstown, Ohio, area and have questions about getting a loan, stop by or give us a call at #1 Cochran  Youngstown. We're standing by to help and address any concerns you have so you can take the next step toward owning the right car for you.