2023 Nissan Ariya – Electrify Your Life With An EV Crossover SUV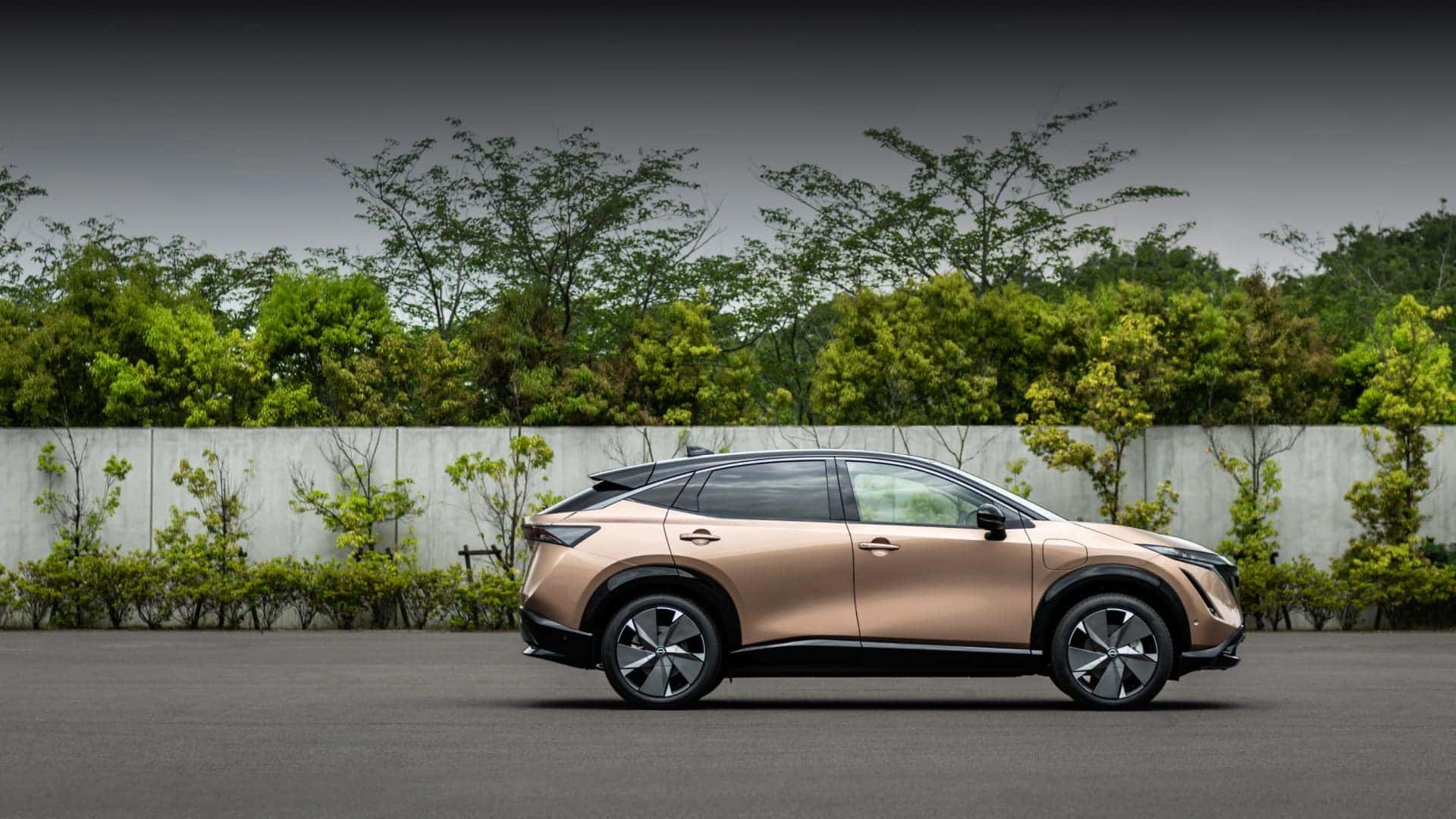 The 2023 Nissan Ariya
---
Nissan is taking the electric vehicle market by storm with its latest innovation, the 2023 Ariya EV SUV. With a remarkable driving range of up to 304 miles that surpasses the Nissan Leaf's maximum range of 226 miles, the Ariya sets new standards for electric mobility. What makes the Ariya stand out from the rest of the Nissans on the market? Unlike the current sharp and angular lines seen in many Nissan vehicles, the Ariya embraces a low, wide stance. This aerodynamic design not only enhances the vehicle's appearance but also contributes to its exceptional driving range, making it a true standout in the electric SUV market.
Interior Features
---
Step into the future with the Ariya's futuristic and minimalistic interior design. Nissan has created a seamless dashboard, devoid of unnecessary buttons, achieving a sleek and modern look that complements the vehicle's exterior design. The spacious cabin features Nissan's signature zero-gravity seats, ensuring a comfortable and enjoyable driving experience. Infotainment is taken to the next level with dual 12.3-inch displays serving as the digital gauge cluster and infotainment screen. Standard features include Apple CarPlay, Android Auto, in-dash navigation, wireless smartphone charging, and a built-in voice assistant, making every journey a connected and enjoyable one.
The Ariya offers a variety of options to cater to different driving preferences. Drivers can choose between the standard 63.0-kWh battery or the larger 87.0-kWh pack, both available with either front- or all-wheel drive. Nissan has incorporated features from its high-performance GT-R sports car, utilizing a dual-front/rear-electric-motor configuration to offer optional all-wheel drive. This innovation results in impressive acceleration, with the more powerful e-4ORCE all-wheel-drive Ariya achieving 0 to 60 mph in just 5.6 seconds, rivaling higher-end electric vehicles.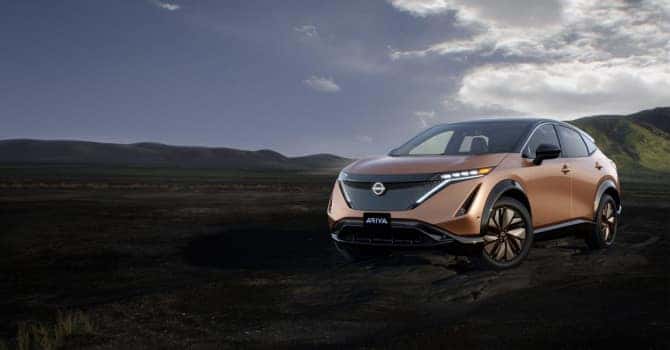 Nissan Ariya Charging Range & Fuel Economy
Range and Charging: Extending Your Journey
Range anxiety is a thing of the past with the Ariya's exceptional driving range options. The Venture+ trim leads the pack, offering up to 304 miles per charge, while the Evolve+, Empower+, and Premiere models provide up to 289 miles. Even the top-spec Platinum+ promises an impressive 265-mile range. Opting for the base Engage trim with its smaller battery pack will yield a range of 216 miles. For added convenience, the Ariya is equipped to charge at home on 110- or 240-volt outlets, public charging stations, and DC fast-charging ports.
Fuel Economy and Efficiency: A New Era of Sustainable Driving
The Ariya sets new benchmarks for fuel economy, with the Venture+ model achieving an impressive 111 MPGe city and 95 MPGe highway according to EPA ratings. During our own tests, the front-wheel-drive Empower+ model achieved 84 MPGe on a 75-mph highway route, making it an efficient and eco-friendly choice for eco-conscious drivers.
Safety Features
---
The Ariya is equipped with Nissan's advanced ProPilot 2.0 driver-assistance system, allowing drivers to navigate certain driving scenarios with ease. Safety is a top priority, and the Ariya comes standard with automated emergency braking, lane-departure warning with lane-keeping assist, and offers adaptive cruise control with a hands-free driving mode as an available option. The Ariya's crash test results have received high marks from the National Highway Traffic Safety Administration (NHTSA) and the Insurance Institute for Highway Safety (IIHS), ensuring peace of mind for drivers and passengers alike.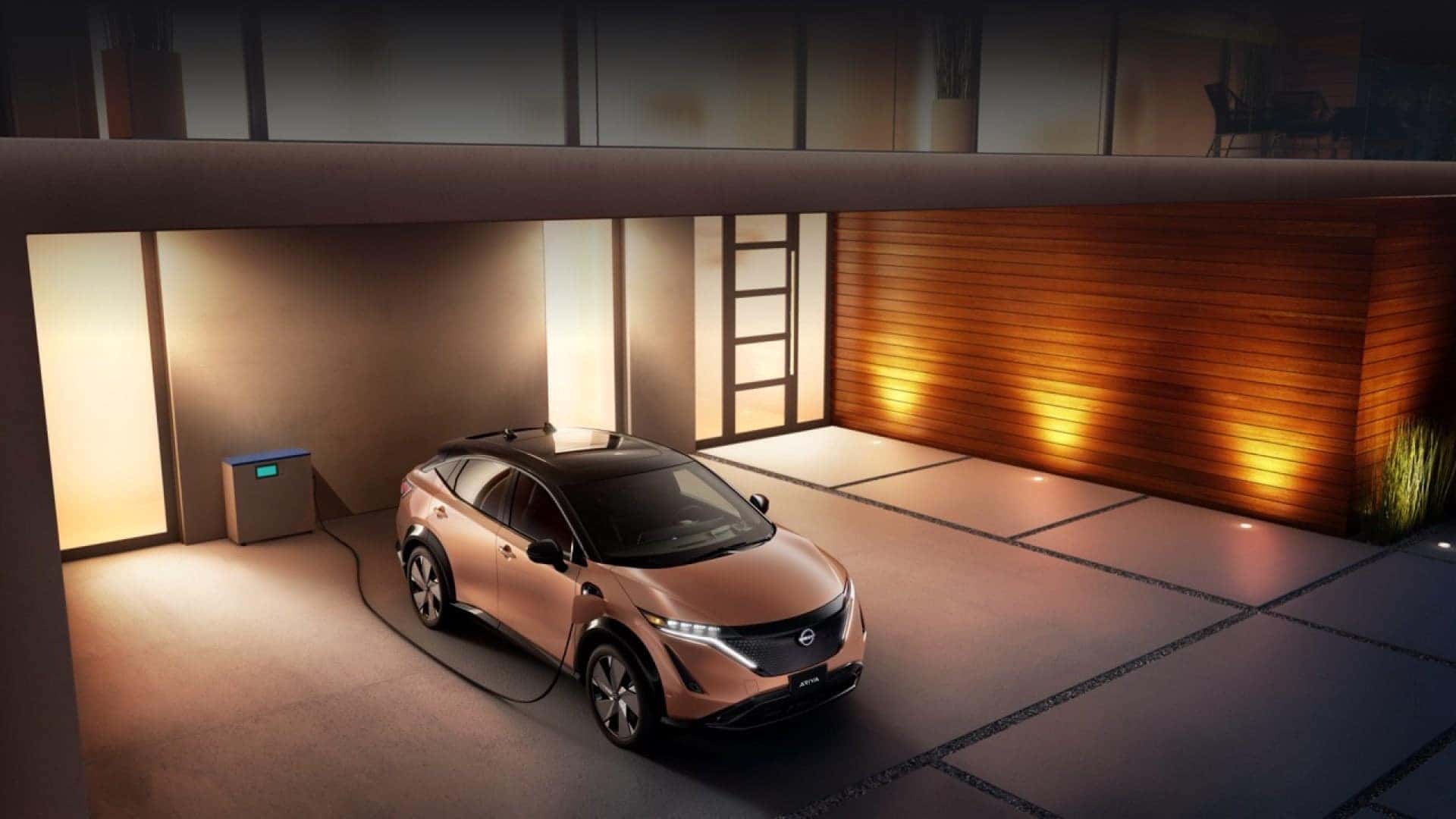 ---
2023 Nissan Ariya Colors Options
Two-Tone Sunrise Copper Pearl Black Diamond Pearl
Two-Tone Deep Ocean Blue Pearl Black Diamond Pearl
Black Diamond Pearl
Gun Metallic
Northern Lights Metallic
Two-Tone Boulder Gray Pearl Black Diamond Pearl
Two-Tone Brilliant Silver Metallic Black Diamond Pearl
Two-Tone Everest White Pearl TriCoat Black Diamond Pearl