How to Get a Car Loan – Tips for Bad Credit or No Credit Loans
When you're in the market to get your next vehicle, you'll likely need to obtain a car loan to buy it. However, you might be wondering how to get a car loan from a bank. Whether you have good credit, bad credit, or no credit at all, this helpful guide will show you the important steps you need to follow to get a car loan.
Check Your Credit Score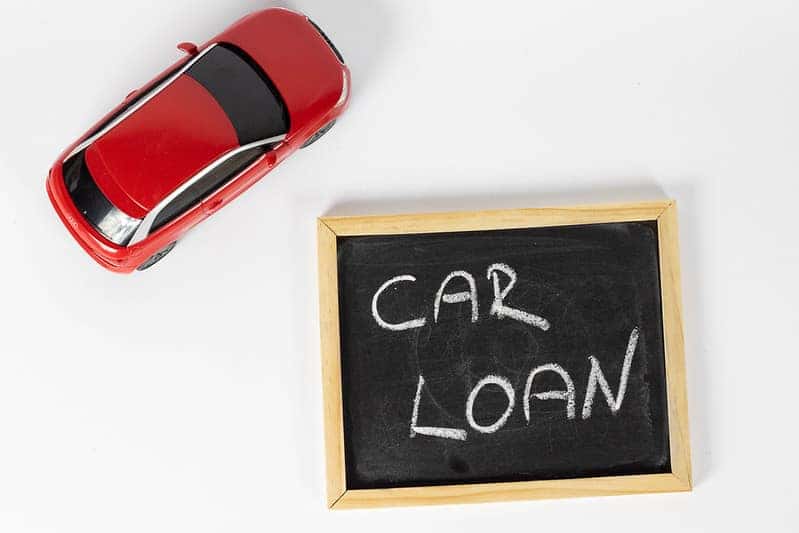 Image via Flickr by wuestenigel
No matter what type of credit you think you have, you need to start the car-buying process by checking your credit score. Every lender you work with is going to check your score, so it helps to know ahead of time what number they'll be working with. Checking your credit score before you apply for a loan will also give you a chance to look for evidence of fraud and dispute any errors you discover.
The better your credit score, the cheaper your car loan will be. If your credit is poor or you have no credit, it doesn't mean you can't get a car loan. However, you may end up having to pay a higher interest rate. If you don't need a car right away, see if you can take six months to a year working toward improving your credit. By paying down credit card balances and making payments on time, you can boost your credit score and qualify for a better loan.
Know How Much You Can Afford
Knowing how much you can afford for a car can make it easier to get a car loan. In general, you don't want to spend more than 10% of your take-home income on your car payment. As an example, if you make $60,000 a year, you want to keep your car payments below $500 a month.
In addition to monthly payments, it helps to think about the length of your loan. Car loans typically last three to six years. It's important to remember that even though you'll have a lower payment if you choose a longer loan period, you'll also end up spending more on the total price of the vehicle because you'll be paying more in interest.
Shop for a Loan
If you're wondering how to get a car loan with bad credit, it helps to shop around. Just like you can shop around to find the right vehicle, you can also shop around to find the ideal car loan. There are numerous lenders out there that offer car loans, and they can all have different terms. When you shop around, you can get the terms that work for you. Your own bank or credit union is a good place to start since they might be able to give you a better interest rate for being a customer.
Consider Pre-qualification or Pre-approval
Once you have an idea of a few lenders you can work with, you can request an interest rate quote and compare offers. There are two different ways you can apply to lenders: pre-qualification or pre-approval.
A loan pre-qualification is a soft credit check that gives you an estimate of the interest rate you might expect. It means you're likely to receive the loan at that rate, but it's not a loan offer. On the other hand, a loan pre-approval is a hard credit check that means the lender has reviewed your financial information to determine the loan amount and interest rate, and you'll likely get the offered loan.
It's important to keep in mind that lenders will run a hard credit check during the loan pre-approval process. This is a signal to the credit bureaus that you're about to take on more debt, which can cause your credit score to dip. If you prolong the process for too long, it could become more difficult for you to get the best loan terms. To be safe, try to apply to all pre-approval lenders during a two-week period to reduce the impact on your credit score.
Think About a Co-Signer
If you can't get a loan because you have bad credit or no credit, you don't have to give up hope. Instead, you can consider asking a close friend or family member who you really trust if they'll be a co-signer. Co-signers reduce the risk for lenders because they'll become responsible for paying off the loan if you default on your payments. While adding a co-signer is a strong negotiating tool that can help you get a loan or a lower interest rate, it's also something that you must take seriously.
Shop for Your Car
Once you have your financing offers and you know how much you can spend, it's time to go shopping for your next vehicle. To avoid disappointment, make sure you understand all of the terms of your pre-approved loan. Some of the terms you need to check on include:
Dealership requirements- Certain lenders require you to purchase your vehicle from a specific network of dealerships.
Excluded brands- Some lenders will exclude certain car manufacturers and certain types of cars.
Time restrictions- Most lenders will give you 30 days to use the loan. If you don't use the loan within the time period, you'll have to call the lender to extend the offer.
Review the Dealer's Loan
Once you've found the vehicle that meets all of your needs and you're ready to purchase it, you might still have one more opportunity at a better interest rate: from the dealer. Car manufacturers will often set up their own banks to provide car loans through dealerships. When the finance manager finds out you have a loan pre-approval for a set rate, he or she might be able to beat that rate to get your business.
Now that you know how to get a car loan with no credit, good credit, and everything in between, you're ready to start shopping for your next vehicle. Contact #1 Cochran today to see what type of vehicles we have available to suit your needs and what type of financing options we might be able to offer.