What Is GM's Ultium Battery?
In 2021, General Motors (GM) announced its plans to transition to an all-electric light-duty lineup by 2035. We've already seen the release of the Hummer EV Pickup, and electric versions of the Chevy Silverado, GMC Sierra, and GMC Hummer EV SUV will be available by the 2024 model year. GM's present and future progress on the EV front hinge on its Ultium battery platform, a proprietary technology developed in partnership with LG Energy Solutions. See how the automotive giant's revolutionary battery system can help it realize its commitment to an all-electric future.
What Is Ultium?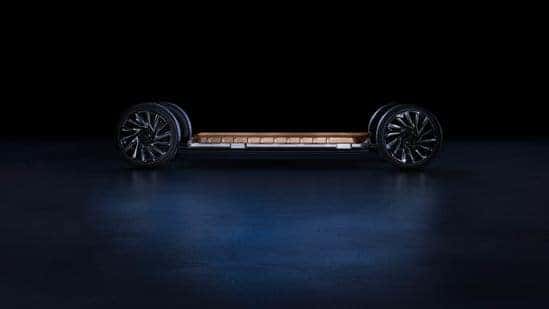 Ultium refers to an electric vehicle platform that will underpin all of GM's electric lineup, including the existing and upcoming models already mentioned. Its name is a portmanteau of the words "ultimate" and "optimum," thus reflecting GM's goal to become the leader in North American electric vehicle production by mid-decade.
By "platform," GM means a flexible architecture that consists of proprietary battery packs, motors, and software. The battery system is modular, and intended to accommodate the production of a broad range of vehicles. Regardless of a model's dimensions or intended use, it will share the same Ultium structure as all the other models among GM's diverse offerings, differentiated by specifications such as battery size and arrangement.
The software associated with Ultium is a Linux-based operating system called Ultifi, which offers features such as:
Vehicle authorization via facial recognition technology.

Automatic window and roof closure in response to weather forecasts.

Automatic window closure and air recirculation in response to high pollen counts.

Local traffic monitoring to identify road challenges such as obstacles and hazards.
Ultium Design
The Ultium platform involves flat packs of battery modules that go under the vehicle. Each module contains high-energy cells that measure 23 inches long, 4 inches wide, and 0.4 inches thick. Each weighs approximately 3 pounds and contains 0.37 kWh of energy. GM refers to them as pouch cells. Their physical dimensions enable both vertical and horizontal arrangements, thus allowing for the formation of packs in various sizes and shapes to accommodate different needs. That means that GM can create its entire range of vehicles — with front-, rear-, or all-wheel drivetrains — using a single, common drive system.
Even within a particular model, GM can easily provide upgrades in terms of battery sizes and ranges that correspond to customers' specific needs. With such rapid scalability and modularity, Ultium has the potential to make electric vehicles more accessible and feasible to a larger audience. 
Battery Composition and Capabilities
Cost, too, may play a large role in expanding market share in the electric vehicle segment. Working with LG Energy Solutions, GM's Ultium battery boasts unique chemistry that reduces the cost of producing high-quality batteries. The composition relies primarily on nickel, manganese, cobalt, and aluminum and minimizes cobalt, the most expensive and highly limited resource used in lithium-ion batteries. In fact, Ultium uses about 70% less cobalt than what currently goes into the Chevy Bolt, which helps to bring down the cost of a battery pack to $100 per kWh.
The reduced cost of batteries, along with the relative ease of assembly allowed by the Ultium platform, could mean savings for the consumer. That doesn't mean there will be compromises in performance, though. On a full charge, an Ultium-powered vehicle has an estimated range of more than 300 miles. In addition to the support for front-, rear-, and all-wheel drive, the battery allows for impressive acceleration. 
You can look to the existing GMC Hummer EV Pickup as an example. This massive vehicle, which weighs over 9,000 pounds, has a range of 350 miles before requiring a charge, generates 1,000 horsepower and 11,500 pound-feet of torque, and goes from 0 to 60 mph in less than 3 seconds. With that in mind, imagine what you can get with sportier, more performance-minded models in the future GM electric lineup.
How Does Ultium Compare to Other EV Batteries?
The Ultium battery and platform represent an improvement over existing electric vehicle battery systems in several ways. The first is the design. Most electric vehicle batteries, including Tesla's, are cylindrical, which is inherently limiting in terms of configuration. Ultium's modular design optimizes the use of space and allows for greater creativity in battery arrangements.
The second improvement is power. Ultium batteries are so robust that a single 100 amp-hour cell is equivalent to 20 of the smaller, cylindrical cells that others use. Moreover, the modularity allows for power scalability. Consumers can get various kilowatt-hours depending on their needs, ranging from 50 to 200 kWh.
A third advantage is Ultium's effect on vehicle engineering. Because it is flat and positioned under the vehicle, the Ultium platform is almost completely unobtrusive. Compared to other batteries, it has 80% less wiring and reduced height under the second row. With less space occupied by the battery system, the passengers can enjoy a larger interior and greater overall comfort. They can also expect increased cargo space since both the front and the back ends will offer ample space for storage.
Lastly, there's the combination of sustainability and cost. Ultium battery cells feature a nickel-cobalt-manganese-aluminum chemistry that contains 70% less cobalt than other batteries. Cobalt mining has been a point of contention because of the associated dangers and controversies, so minimizing reliance on the resource is vital for producing an ethical, manageable product. Cobalt is also costly, so the new Ultium batteries can help GM realize a production cost that's both profitable to the company and beneficial to consumers.
If you're interested in learning more about GM's Ultium platform or its planned lineup of GMC and Chevy electric vehicles, drop us a line. Use our contact page to send us a message, and one of our specialists will get in touch with you. If you'd prefer to speak directly to a specialist, you're welcome to call our Chevrolet dealership at 844-417-7331 or our Buick GMC dealership at 877-360-5063.
Alternatively, consider stopping by either location to chat with an associate. While you're at it, you can get an up-close look at our selection of new GM vehicles and used inventory. Head to 8010 Market St. for our Chevys and to 7997 Market Street for Buicks and GMCs.