How to Sell a Used Car | Simple Steps to Selling Your Used Car
Selling a vehicle at your desired price is by no means an easy task. You must put in a substantial amount of time and effort to find the right buyer and complete the necessary paperwork to transfer ownership of the car. However, you can do a number of things to get the best price for your vehicle and make the selling process easier. Check out this step-by-step guide on how to sell a used car in Ohio.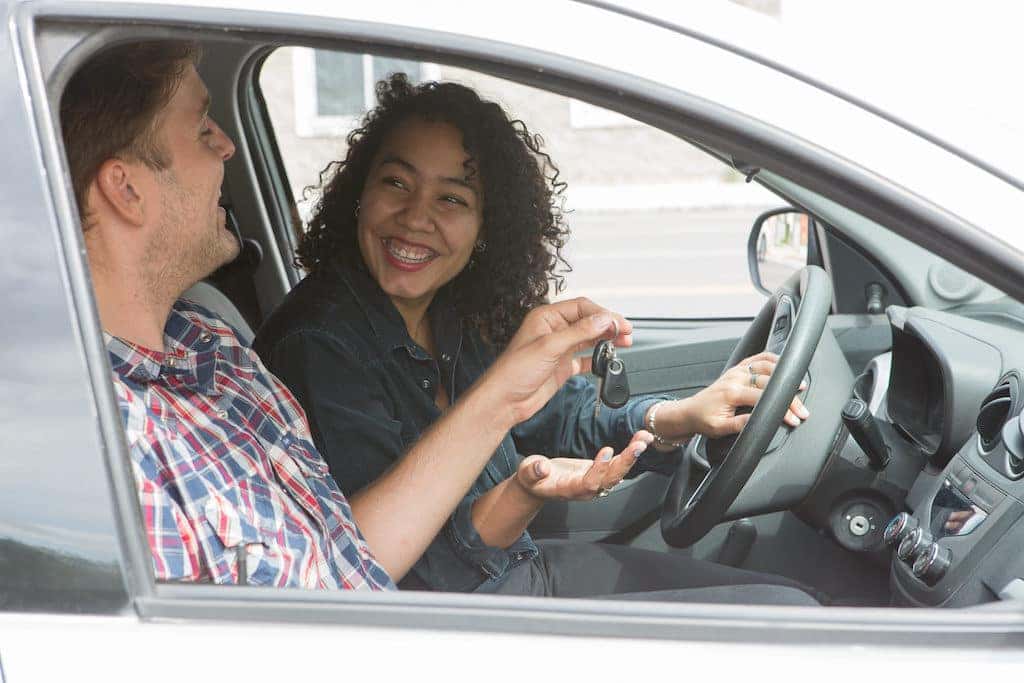 Prepare Your Documents
Whether you plan to sell your vehicle to a private buyer or a dealership, have the following documents ready:
Title: Also known as the pink slip, the title is the document that enables you to sell your car legally. Leave it unsigned, however, until the sale is confirmed. If your lender is holding your title, check with them to find out how to arrange the sale.
Maintenance records: Many buyers will ask you to show them your maintenance records to see if you've followed the recommended maintenance schedule. This gives them an idea of the condition of your car.
Original sale document: The original sale document has a list of the optional features you added to your vehicle. You can use it to estimate your car's market value.
Vehicle history report: A CARFAX or AutoCheck vehicle history report details the history of your vehicle, including the number of owners, accidents, and damage. If you have a clean report, you'll put a prospective buyer's mind at ease and increase your chances of selling the car at your asking price.
Set a Selling Price
To set the right selling price, do some research to find out how much your vehicle is currently worth. You can use an online car valuation tool to get an estimate of the market value for the car's make, year, and model. If your car is in good condition, you might want to set your selling price a little higher than the market value so you'll have room to negotiate.
Inspect and Repair Your Vehicle
If you want your vehicle to fetch the highest possible price, make sure it looks and runs great. Consider hiring a professional mechanic to check whether your car is experiencing any major problems. You can use the information you've gathered from the inspection to convince potential buyers who have doubts or intend to do their own inspections. Also, you might want to have your car detailed to boost its curb appeal. Then, give your vehicle a thorough cleaning both inside and out before showing it to a buyer.
List Your Vehicle and Screen Potential Buyers
You can skip this step if you're planning to sell or trade in your used vehicle at a dealership. However, if you prefer to sell your car privately, you can post a used car ad on Craigslist, a local newspaper, or an auto website. To make your listing more appealing to prospective buyers, upload a handful of photos of your car from different angles. Also, add photos of the odometer and the engine bay.
For the vehicle description, start by providing basic information about your car, such as the make, year, model, and trim level. Then, write an honest description of your car's condition, and include its vehicle identification number so buyers can obtain a vehicle history report. Lastly, state your desired selling price and whether you're open to negotiation.
Once your ad is up, you'll likely start getting phone calls and messages from people who are interested in buying your vehicle. Unless you're willing to entertain all of them, you should properly screen them before you agree to meet in person. Get their full names, and make sure they agree to your preferred payment method. If anyone asks whether they can pay in installments or provides an unreasonable offer, you'll be better off focusing on other buyers.
Use the Test Drive To Your Advantage
Arrange for potential buyers to take test drives in safe, public places during daylight hours. Always accompany them on their test drives, and preferably bring a family member or friend along as an additional safety precaution. During the ride, try to find out what the potential buyer is looking for in a vehicle. Then, you can talk about the strengths of your car to validate your asking price. Be careful not to sell so hard that you turn them off.
Close the Sale
Keep in mind the vehicle's estimated market value, and determine the lowest price you're willing to accept if a prospective buyer wants to negotiate. Once you and a buyer agree on a price, you can proceed to finalize the paperwork.
To close the sale, you'll have to sign the title of your car over to the buyer and submit all the documents needed to complete the ownership transfer. In Ohio, these documents include an odometer disclosure statement, a bill of sale, and a lien release. You also need to cancel your vehicle's registration and remove your license plates.
How to Sell a Used Car to a Dealer: Consider Selling Your Car To a Dealership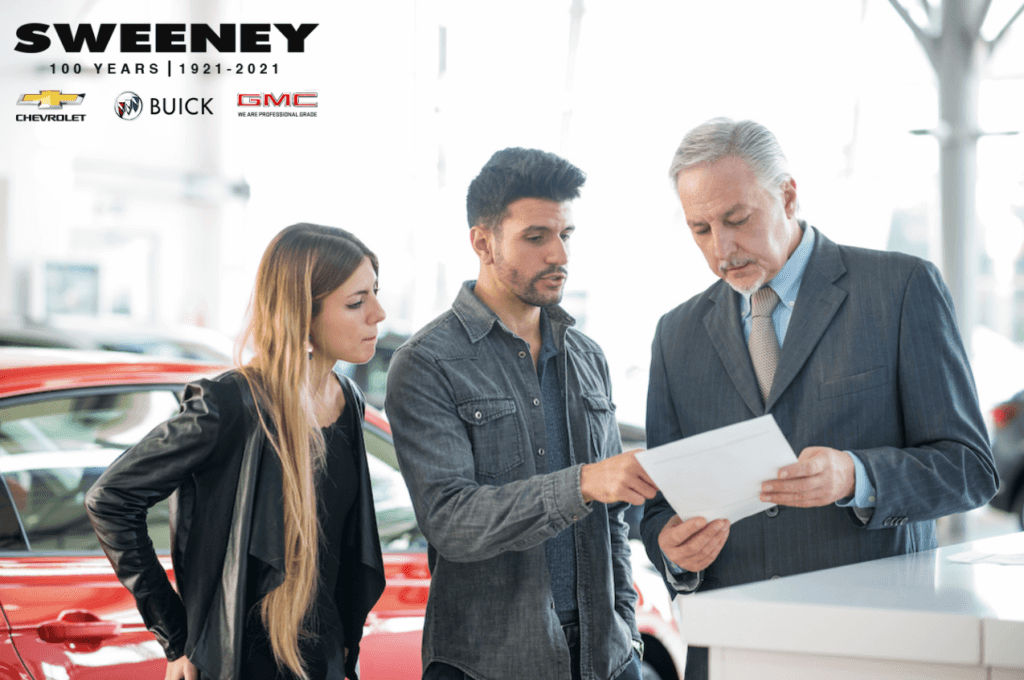 Selling your vehicle privately might not be a good idea if you have a busy schedule. You must be prepared to answer many messages and phone calls and meet potential buyers in person, which can take up a large part of your spare time. Additionally, you must go through the time-consuming process of transferring your title to the buyer.
If you want to save time and hassle, sell or trade in your vehicle at a dealership. A dealership will do all the necessary paperwork and pay you cash for your car, sometimes within a few hours. Also, they're familiar with your vehicle's make and model, so you can expect them to offer you a fair price for it.
Now that you know how to sell a used car in Ohio, you might want to look for a reputable dealership that offers great prices for used vehicles. If you live near Youngstown, consider selling your car to Sweeney Chevrolet Buick GMC. Contact us today to make an appointment.