How to Sell a Car in Ohio
Selling a Car in Ohio: Where to Start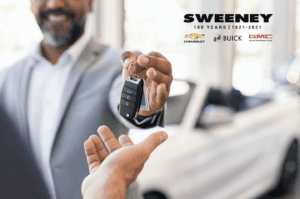 There's no denying that looking after a car's exterior, cabin, and components under the hood all take work. Still, to attract a good deal on your used car, you'll want to please the potential buyer and put their mind at ease. It helps to think back to when you last bought a car. It never hurts to be competitive and make your vehicle and listing price more attractive.
Before listing your vehicle, give yourself an advantage by repairing any damage. Collect receipts and other handy records to prove upkeep. Finally, be certain your vehicle passes emission testing requirements in Ohio by getting your emissions tested.
What Documentation Do You Need to Sell a Car in Ohio?
Selling a car in Ohio will require the car title, bill of sale, and state emissions inspection report. It's customary to have maintenance records as well, proving the vehicle's condition to the buyer.
The document drivers are most likely to forget about is the emissions test report. Vehicles from four to 25 years old in seven counties of Ohio must pass an emissions test every two years. Each inspection certificate is valid for one year from the date of testing.
Get the Lien Transferred
When selling an automobile in Ohio, you have to be sure the lien is released. Otherwise, it is not yet yours to sell. If you join the Ohio BMV's Electronic Lien & Title Program, your lien will release automatically when the loan is paid off.
If there are still payments due on your vehicle and you need to buy a new car, not just sell one, we strongly advise trading with a dealership. Their auto financing team might pay the remaining balance and handle paperwork issues.
Disclose the Odometer
When transferring ownership of an automobile in Ohio, you must declare the mileage. The Ohio BMV can provide you with an Odometer Disclosure Statement form BMV 3724.
According to the National Highway Traffic Safety Administration's amended odometer disclosure regulations, a vehicle transfer (for model years 2011 or newer) between January 2021 and December 2030 needs an odometer declaration. The BMV 3724 form is meant to prove that both parties agree on the odometer and mileage of the vehicle.
Write a Bill of Sale
While not mandatory, a bill of sale can be helpful if problems arise when the buyer goes to transfer the title or register the vehicle in their name. Many private car buyers also get the document notarized.
Let the Buyer Test Drive
Test driving is an expected part of letting someone buy your car. You should notify the buyer if there are any issues with the car beforehand, if possible. Some purchasers will bring their mechanic and cross-check with their opinion.
How you handle the drive is up to you. You could follow the buyer in their automobile, ride in the front passenger seat, or collect a deposit/down payment before the drive begins.
Remove Your License Plates and Cancel Your Insurance
If you aren't moving the plate to another vehicle, you must remove the license plate and return it to your local Ohio BMV. Fill out form BMV 4311 Customer Request to Cancel Vehicle Registration if your plate won't be transferred.
Notarize and Transfer the Title
If you have lost your title in any way, you must file for a replacement title at your county clerk of court's title office before selling. If the owner of the car has died, Ohio requires special forms for a transfer on death or transfer to a surviving spouse. To transfer a used car title, both the seller and buyer must fill out the assignment of ownership section on the back. 
If the car is being purchased by more than one person, both new owners must be present and sign, unless a notarized power of attorney is provided. The same is true if there are two vendors. Form BMV 3774, Application for Certificate of Title to a Motor Vehicle, must be completed by the buyer. Title transfers must be completed within 30 days of the date of sale to avoid late fees. 
The buyer or buyers will be expected to pay Ohio vehicle sales tax upon purchase, even if the seller is a family member. Vehicles inherited or purchased as a result of a transfer on death beneficiary are free from sale tax with exemption code "TD." The Ohio Bureau of Motor Vehicles has placed all title-related costs on its website.
Selling a Car in Ohio: Privately or With a Dealer?
Selling a car privately, through eye traffic only, would require getting a "for sale" sign and leaving your car with it. You'll have to conveniently and effectively place your car somewhere that people will see it, and depending on your location, the process may be slow and underwhelming.
Online car selling with major websites is supposedly less hassle; just put in your information and wait for an offer. However, there will be a broader market, so your objective as an Ohio auto seller is to make your vehicle as appealing as possible. Because online selling is a big market, people are pickier than usual. It will still take time to find a particularly good offer.
A dealership, whether you visit in person or on their site, serves as a good location to tackle all your car-related concerns. If you want to trade your car for another, a dealership will have verified service records for everything they sell. Online selling is fast by design, but not necessarily worth your time. If you're looking to get the most out of a sale, we recommend visiting a trusted dealership in Ohio.
When selling a car in Ohio, there's more to it than buffing out the scratches. However, if you do it right, you'll avoid any fees and get hundreds or thousands of dollars above the Kelley Blue Book value. Cochran Cars has what you need to buy, trade, and sell a car in Ohio.