How To Make Money Flipping Cars
You may have heard about people flipping homes. Some of them even make millions by doing so. But did you know that you can also earn a significant amount of money by flipping cars? Flipping a car can be a little challenging, but if you have a mind for business and a passion for cars, you can make a decent amount of cash.
What Is Car Flipping?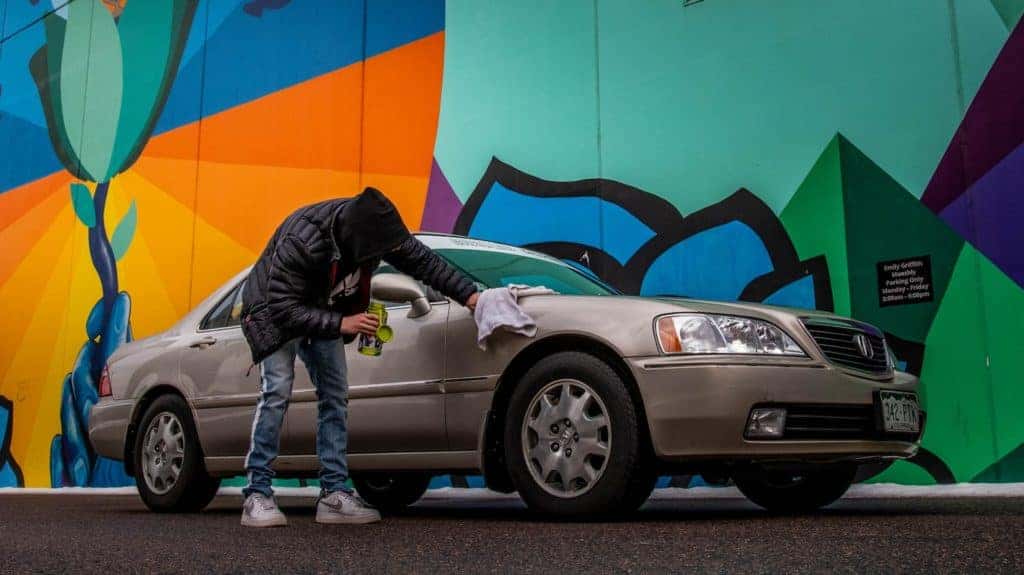 If you're a fan of reality television, you may have seen house-flipping shows, such as Flip or Flop, Flipping 101, and Property Brothers. These TV shows feature entrepreneurs who buy properties, renovate them, and then "flip" or sell these properties for a profit.
Like house flipping, car flipping involves buying a car and then quickly selling it on to make some fast cash.
Many car flippers prefer to flip used vehicles, but it's not uncommon to find individuals flipping brand-new ones. With the auto market in much different place compared to just a few years ago, car flippers have several opportunities to make a significant profit. However, flipping can be risky.
How Much Can a Car Flipper Make?
On average, you could make about $1,200 per car, but the amount varies based on your success. Most entrepreneurs who flip vehicles do so alongside their full-time job. If you only flip a few vehicles annually, you may not have a considerable overhead cost.
How To Flip Cars
Here are the steps you can take to start flipping cars:
1. Look for Undervalued Vehicles With Minimal Effort
After knowing the state and local automotive codes and getting a license, find out where you can get your hands on undervalued cars. Common options include the following:
Public Auctions
Public auctions probably offer the most bang for your buck. A public auction inventory usually includes cars seized by governments over unpaid taxes or other liens, repossessed by banks or other lending institutions, abandoned in public rights-of-way, or forfeited by drivers charged with serious offenses.
Classified Ad Websites
Classified ad websites like Craigslist can be a great choice if you're uncomfortable with public auctions or don't mind paying a slight private party sale premium. Posting classified sales advertisements on Craigslist is free, and the site doesn't take a commission from the selling price, so there's no shortage of vehicles for sale here.
Newspaper Classifieds
Newspaper classifieds are now available online and in print. If you want to find used cars near you, consider checking your local paper's listings. Some traditional sellers only list in the newspaper, so you may find great deals you'd otherwise miss.
2. Set Your Budget
As with any big purchase, setting a budget for your car flip is essential. Seasoned flippers usually start with at least $1,500 — enough for a serviceable auction vehicle with moderate or high mileage and several years of service under its belt, ready to fetch between $500 and $800 after expenses. A higher budget means a higher profit, but many car flippers caution against spending over $5,000 on a flip purchase. This is because the number of all-cash car buyers gets smaller as you increase the price.
3. Check the Fair Market Value
One key to finding great deals on undervalued vehicles is preparation. Before hitting the auction, consider using Edmunds or KKB to know the car's fair market private party sales figures for common make, trim, model, and year combinations. Most public auctions make inventory public before the big day, so you have plenty of time to do your homework, evaluate promising deals, and determine what they're worth in a private party sale. You can use this fair market value information to find undervalued vehicles that allow you to make decent profits.
4. Visually Inspect the Interior and Exterior
Once you've found a promising vehicle, make sure to check it for defects. Begin by visually checking the interior for damaged upholstery, flooring, instrumentation, and safety features.
Next, visually inspect the car's exterior. Consider wetting your finger and running along the side of the car to see whether its dirty. If you can wipe off dirt with a single pass, the car may look much better after you wash it.
In addition, thoroughly inspect the vehicle for more severe imperfections, such as rust, dents, dings, and deep scratches. Depending on the vehicle's resale value and your potential buyer, it may be necessary to invest a substantial amount to repair these problems before you sell it.
5. Negotiate a Final Price
Once you've done thorough due diligence, bid on the vehicle when it comes up. The fastest way to destroy your margins is to get into a bidding war that pushes the car's sale price past your top dollar.
6. Fix Mechanical Issues and Get the Car Detailed
Complete any necessary repairs before you list the vehicle for sale. You're less likely to earn a profit on a vehicle you're flipping if the buyer needs to do additional work before they can drive it.
We also recommend getting the vehicle professionally detailed so it will look its best when you list it for sale. Make sure to get both the exterior and interior done to impress potential buyers.
7. List the Car for Flipping
Next, look for the right venue for your car flip and create a compelling listing. You can list your vehicle in an online car auction or head to an auto auction in your area. Alternatively, you could participate in a private or public auction. If you want to reach many potential buyers without leaving your home, you can list your vehicle on classified advertisements websites like Craigslist.
Flipping cars takes a bit of work. You must navigate state laws, search for undervalued vehicles and good deals, undertake repairs or upgrades, place ads, and negotiate with potential buyers. You can also get in over your head financially or be scammed by another seller. If you have vehicle expertise and want to earn extra money, however, flipping cars can be an exciting side business.
Consider checking out our used vehicles page if you're looking for a used car to flip. At Cochran Cars, we make it easy for you to get the best deals. If you want to inspect the vehicle in person, you can visit our dealership at 8010 Market Street, Youngstown, Ohio.
Image by Nima Sarram is licensed with Unsplash License