4 Dirt Tracks to Try in the Mahoning Valley
Motorsports have a long and proud tradition in America, and the Mahoning Valley is no exception, with many excellent racing tracks spread throughout the region. Dirt track racing can provide some of the most exciting races, and with tracks that accommodate everything from trucks to cars to motorcycles, there's something for everyone to enjoy in the Mahoning Valley.
Whatever your preferred method of racing, and whether you're looking to get behind the wheel yourself or just after an evening of fun as a spectator, finding the right track for you is key. With so many tracks available, both paved and dirt, how do you find the right track for you? Don't worry, this guide is here to help. With this look at some of the best dirt racing tracks in the Mahoning Valley, you'll learn what each has to offer so that you can find out which tracks seem like a place you'd like to visit.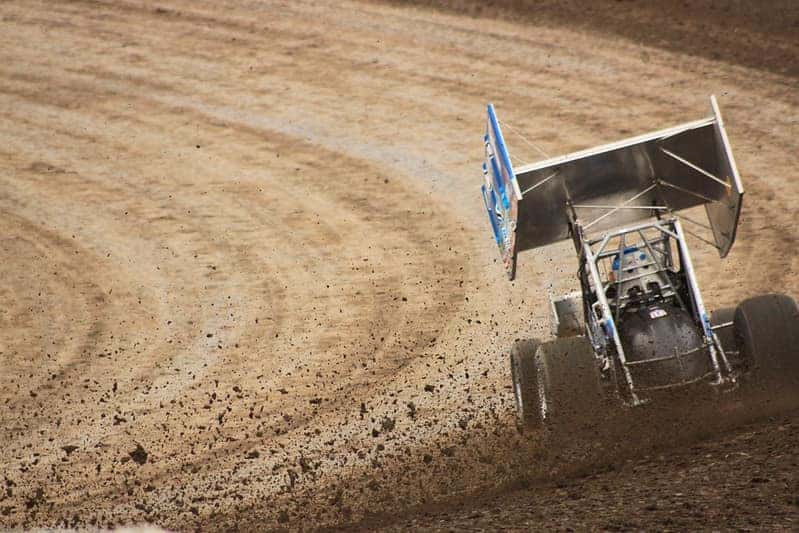 Image via Flickr by Logan Schuchart
Bull Run Raceway
Located in Rogers, Ohio, the Bull Run Raceway is a premier destination for families looking to take in the fun that dirt track racing can provide. The facility runs races with a variety of styles, including trucks, quads, dragsters, and more. In addition to offering a wide range of racing styles, the raceway also plays host to races for drivers of all ages and skill levels, from peewee races in Power Wheels to Super Pro races for adults looking to test their skills with a little more power under the hood.
The facility is host to a 300-foot-long drag strip, with a 1,000-foot uphill shutdown. In addition to playing host to racing, the Bull Run Raceway is also an excellent musical venue, with tiered seating and lawn options available. With so much to offer, there's something for everyone in the family, making it a great way to spend a day together.
Sharon Speedway
Established in 1929, Sharon Speedway has the honor of being one of the oldest continually running race tracks in the entire United States. With such a long history, it should come as no surprise that the Sharon Speedway has seen its share of racing greats trying their hands on the speedway's dirt track.
While casual racing fans may know Tony Stewart from his NASCAR career, true racing fans know that he is passionate about racing. Stewart has competed in a wide range of styles and classes and even notched his first-ever 410 sprint victory at the Sharon Speedway. NASCAR itself held an event at the speedway in 1954, with the top spot going to no less a famous name than Lee Petty at the end of a 200-lap race.
If you and your family are looking for the chance to watch elite-level competition, then you can't go wrong with taking a trip to the Sharon Speedway. The races taking place on the speedway's 3/8-mile banked dirt and clay track always draw a large crowd of excited fans. You can even take advantage of special offers like the speedway's birthday packages that let you make someone's special day one to remember. With races typically running from mid-April to mid-September every year, there's no shortage of opportunity for you to take in a race or two.
Tri City Raceway Park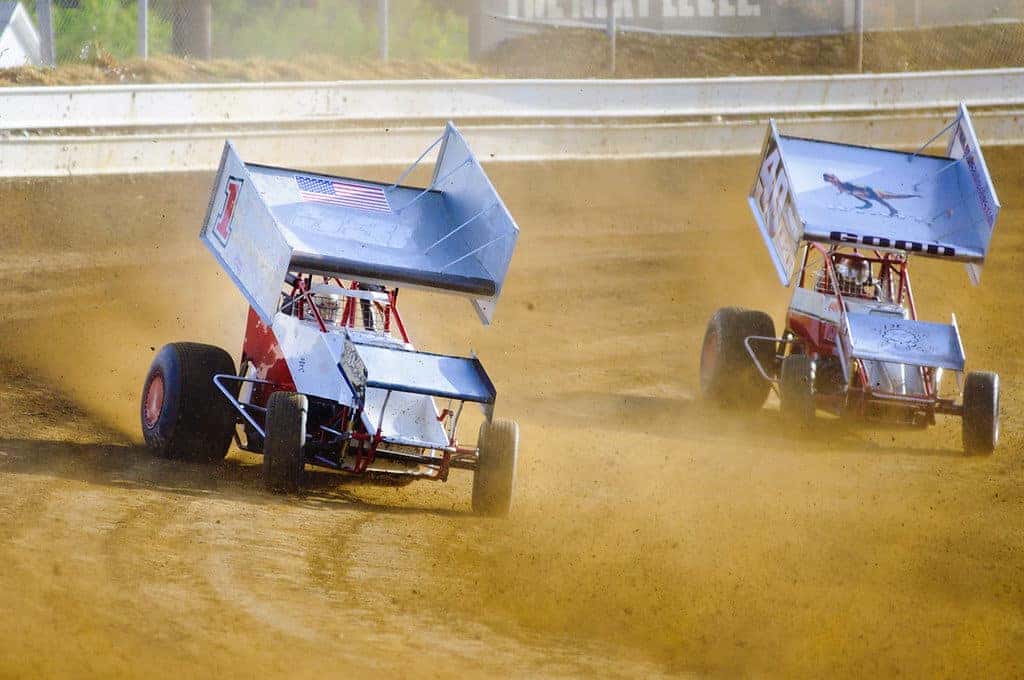 Image via Flickr by mattmartindrift
Once known as the Franklin Speedway, this Pennsylvania raceway has a storied tradition dating back to 1954, when it opened up as a half-mile track. While it has been through various owners, and even a rebirth in the mid-1980s after a fire destroyed the facility, its current incarnation is entering its 25th season of operation in 2020. The Tri City Raceway Park now hosts both a 1/2-mile dirt oval and a 3/8-mile karting track.
The facility plays host to a variety of racing classes, including both adult and junior 410 sprint racing, 358 modifiers, mini stocks, and Mod Lite racers. Through the years, some of the biggest names in racing history have tried their hand at the Franklin location, including Jeff Gordon, Kenny Wallace, and Ken Schrader. Major racing tours have also hosted races at the Tri City Raceway Park, including the Sprint Series, Rush Racing Series, and DirtCar.
The raceway park is also conveniently located off of Two Mile Run County Park, and it is one of the premier destinations for entertainment in the Mahoning Valley.
Youngstown MX
If you prefer to do your dirt track racing on two wheels instead of four, then Ohio's Youngstown MX is the dirt track for you. Youngstown MX caters exclusively to motocross bikes. While it may not have the same variety of vehicles that other facilities offer, this also allows for maximum customization to meet the needs of motocross bikes and their riders.
The dirt track facility contains a mix of open runs, big jumps, and smaller mounds to keep things fresh as you complete your laps. With open practice hours throughout the week, you can take your motorcycle to the park and get in your track time at an hourly rate. In addition to these open practice sessions, the facility is also available to rent if you want to have some private time to work on your lines and lower your times.
Youngstown MX caters to riders of all skill levels and can help any rider to have a great time as they take on the dirt jumps and bumps of the race track. When it comes to motocross riding in the Mahoning Valley, you don't need to look anywhere else other than Youngstown MX.
Here at Sweeney Chevrolet Buick GMC, we know and love cars, so we love racing, too. These are some of our favorite dirt tracks in the Mahoning Valley, but we'd love to hear what you think. Do you have a favorite track that didn't make our list? Let us know about it in the comment or come on down to tell us in person!