The Cochran FastPass
We get it, car buying isn't everyone's favorite thing, that's why #1 Cochran Chevrolet Buick GMC has revolutionized the way you buy a car with our exclusive FastPass buying process. In a few easy steps you can save yourself hours of the time at the dealership. Here's how it works:
Step One: Pick out a vehicle that you love, whether it's new or used.
Whether you're looking for a new or used car, this option is available to you. It includes whether you're looking to lease or purchase. Once you've found the vehicle you love, click on FastPass to get started!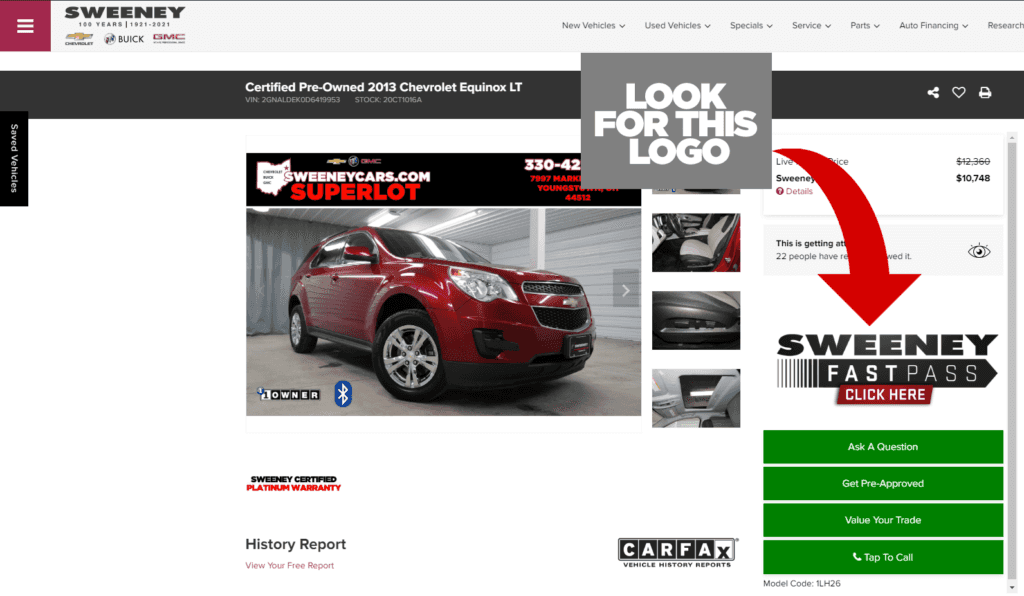 Step Two: Give us some basic information, and get a quick value for your trade in.
Give us some basic information about yourself, our driving habits, and the vehicle you'll be trading in if any at all.
Step Three: Customize your payment, customize the terms, etc.
Like we said – you're in the driver's seat! Customize how much of a down payment you want, how long you want to have a payment, etc.
Step Four: Choose how you want to take delivery
Whether you want to arrange a traditional in store delivery, a contactless pick up outside of our dealership, or you want us to deliver the vehicle to you, we've got you covered! It's car buying on your terms! Check it out for yourself!