!- Start Auto Genius Script -> <!- End Auto Genius Script ->
Careers
---

The Makeup of a Member of #1 Cochran
A #1 Cochran associate is one who respects fellow employees, customers, management, and those around them. It is someone with integrity, passion, diligence, and humility. Not only are #1 Cochran employees professional, but they are competitive, team-oriented, and selfless. At #1 Cochran, our philosophy is to promote from within. When our employees commit to us, we commit to them in return! That's why we're considered one of the best dealerships to work for in Northeast Ohio.

We seek to advance employees who go above and beyond their duties to reach that extra mile.
When looking to expand the team, our professional recruiters use the hiring process to look for the characteristics that define a #1 Cochran employee. This involves surveying for competencies and aptitude. Dealership jobs aren't always easy, but with us, they're certainly rewarding. After all, when you're working at a dealership in the #1 Cochran Team network, you're helping to connect our neighbors with the vehicles that power their lives and livelihoods!
We look for tenacious career-seekers interested in growing with a flourishing company.
#1 Cochran brings together a variety of strengths to create a workforce with contagious energy, high standards, and performance excellence. Are you interested? Since there are so many #1 Cochran dealership jobs to choose from, you'll have no trouble fitting in. We love to hire from the communities we serve, and we're a well-rounded establishment with team members from all walks of life. If you feel like this might be the right place to grow, we want to hear from you today!
"In the end, it's not about the cars, it's about the people."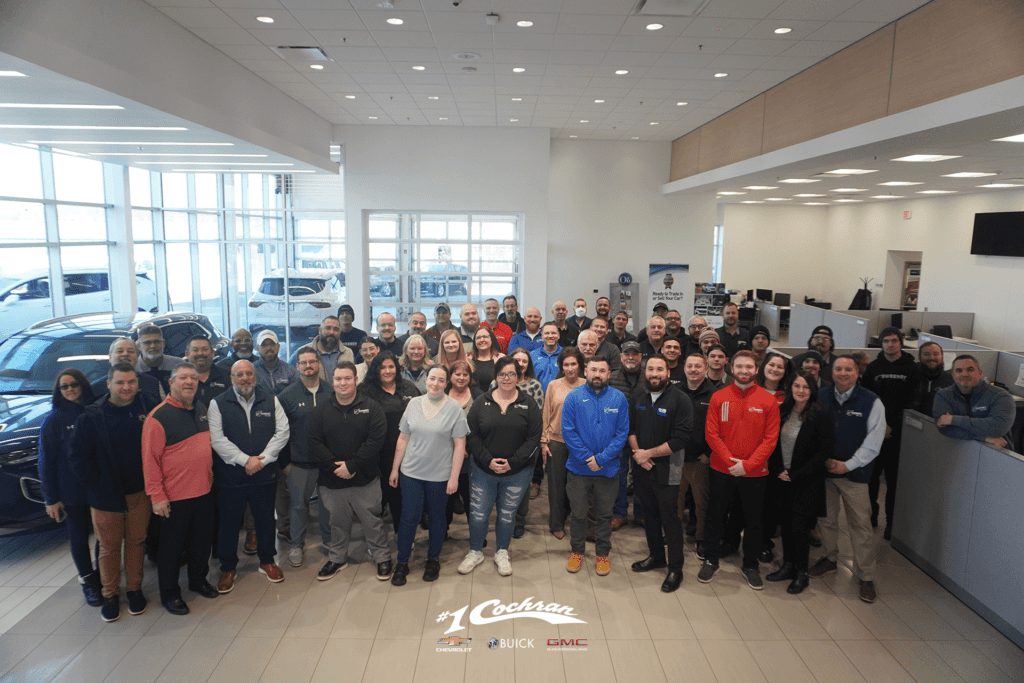 RECENT AWARDS
---
BBB Torch Awards
Best Place To Work
Dealer of the Year
Your Road to Success Starts Here… Explore the #1 Cochran Opportunity
LOOKING FOR CAR DEALERSHIPS HIRING NEAR YOU? COME TO #1 COCHRAN YOUNGSTOWN.
Our family network understands that our dealership jobs are often the first or second steps on the long road to success, and we're always glad to hear from strong-minded, dedicated individuals who are eager to start a new journey. Even if you've spent time working at a dealership in the past, you've probably never encountered anything like the commitment we show in return for hard work. After all, our philosophy tells us that at the end of the day, it's not about the cars! It's about the people who drive them.
Are you ready to find out what it's like to start at one of the best dealerships to work for near Boardman and Youngstown? Visit our careers page to find out which car dealerships are hiring, and apply for a position today. What are you waiting for? The dealership jobs you've always wanted are open and available today!
Search
Search By Keyword
Search By Filters
Saved
SAVED VEHICLES
You don't have any saved vehicles!
Look for this link on your favorites:
Once you've saved some vehicles, you can view them here at any time.